beat suites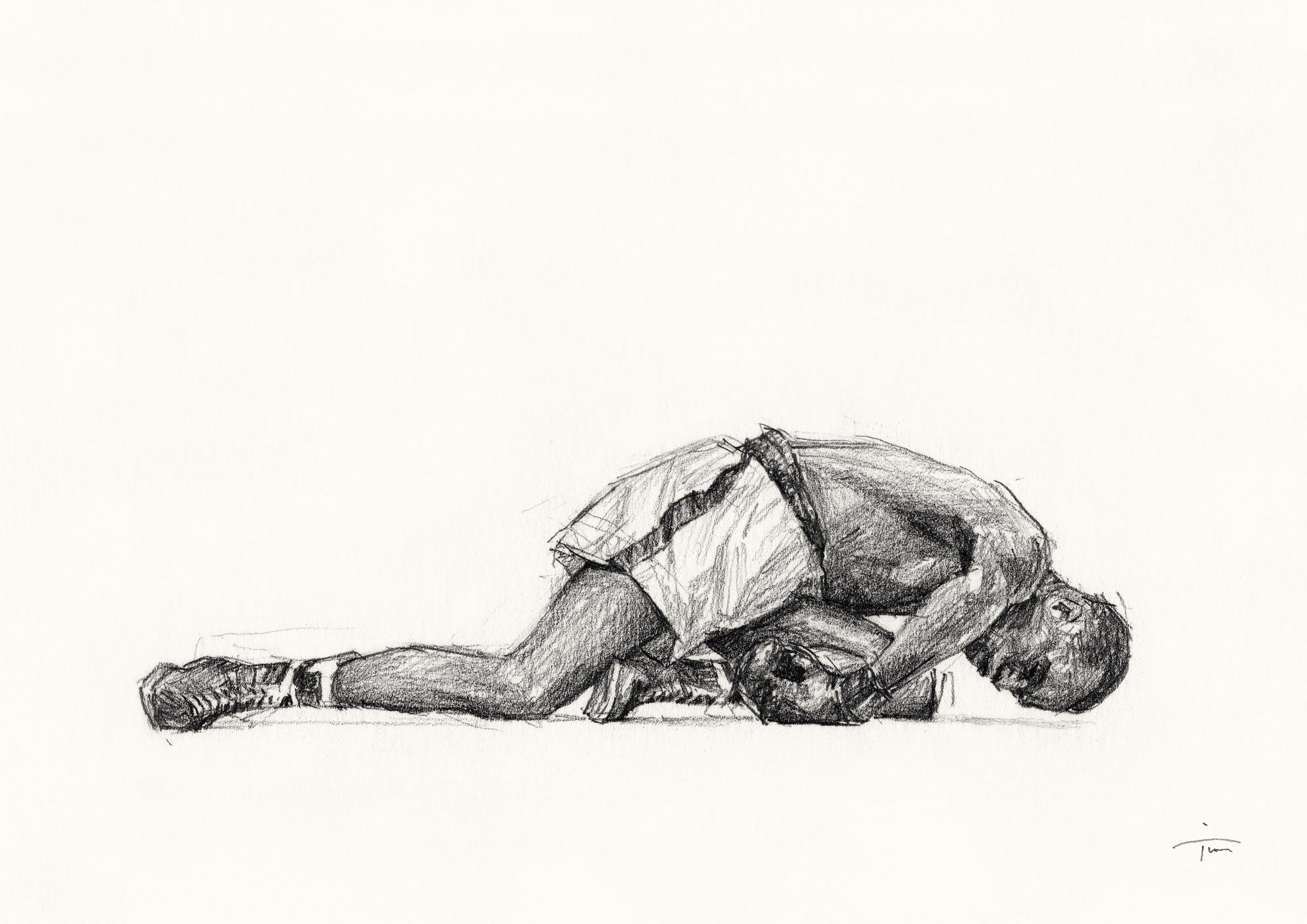 beat suites
The beat of a thrumming heart.
The dance of a warrior on the brink of collapse.
Beat suites are nine suites of eleven drawings respectively, picturing boxers after the blow.
Each set of drawings is composed to baroque suites for viola da gamba. The fragility and melancholy of the music reflects both the beauty of vulnerability, and the power of resilience.
︎sample the music while browsing beat suites
the prints

Reproduction has become an integral part of my oeuvre. I've developed and perfected a specific pigment printing technique to reproduce limited series of the 99 Beat Suites drawings. The resulting prints capture the tactility and the mood of the drawings perfectely.

The beat suites prints are framed in a handmade, elegant design that protects the drawings optimally against the forces of time. The framed prints make up a new body of art.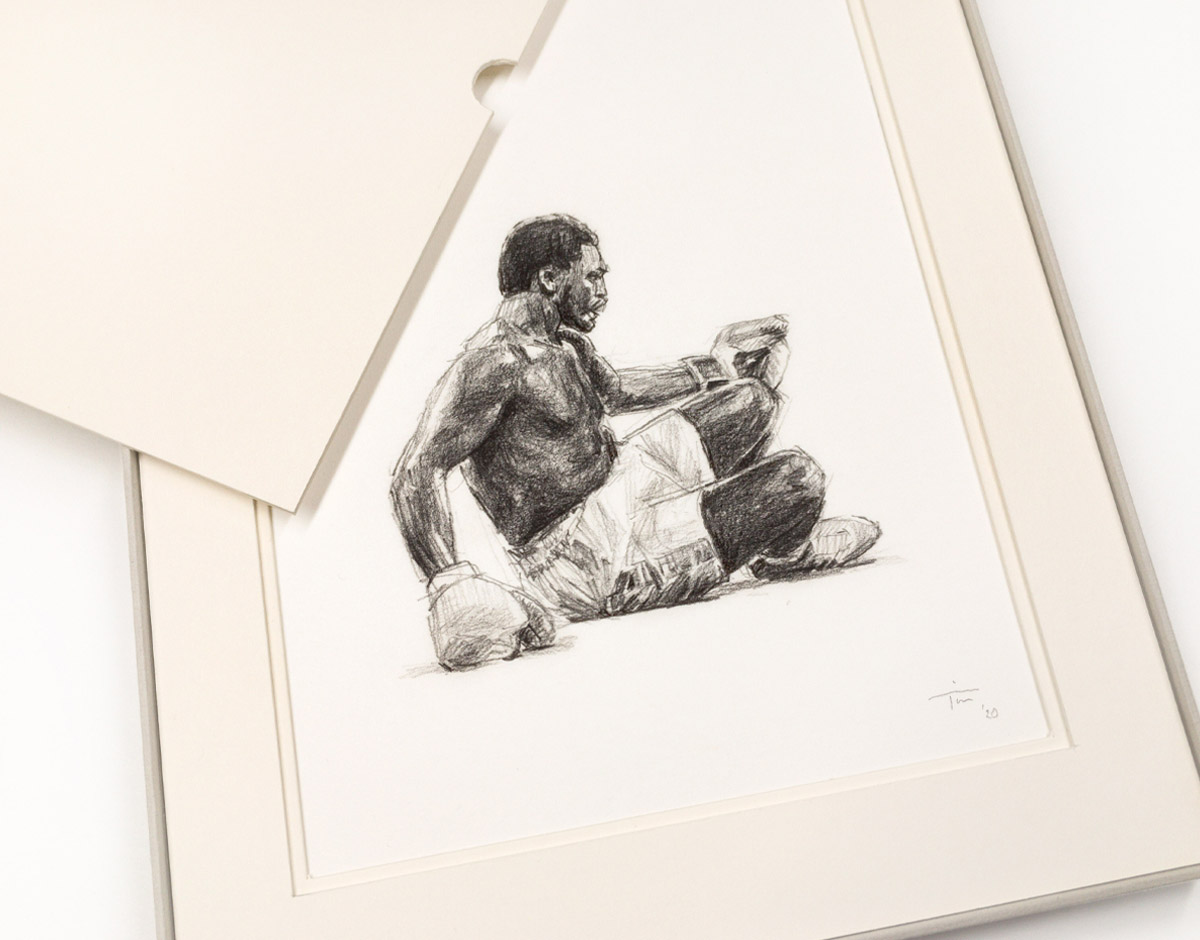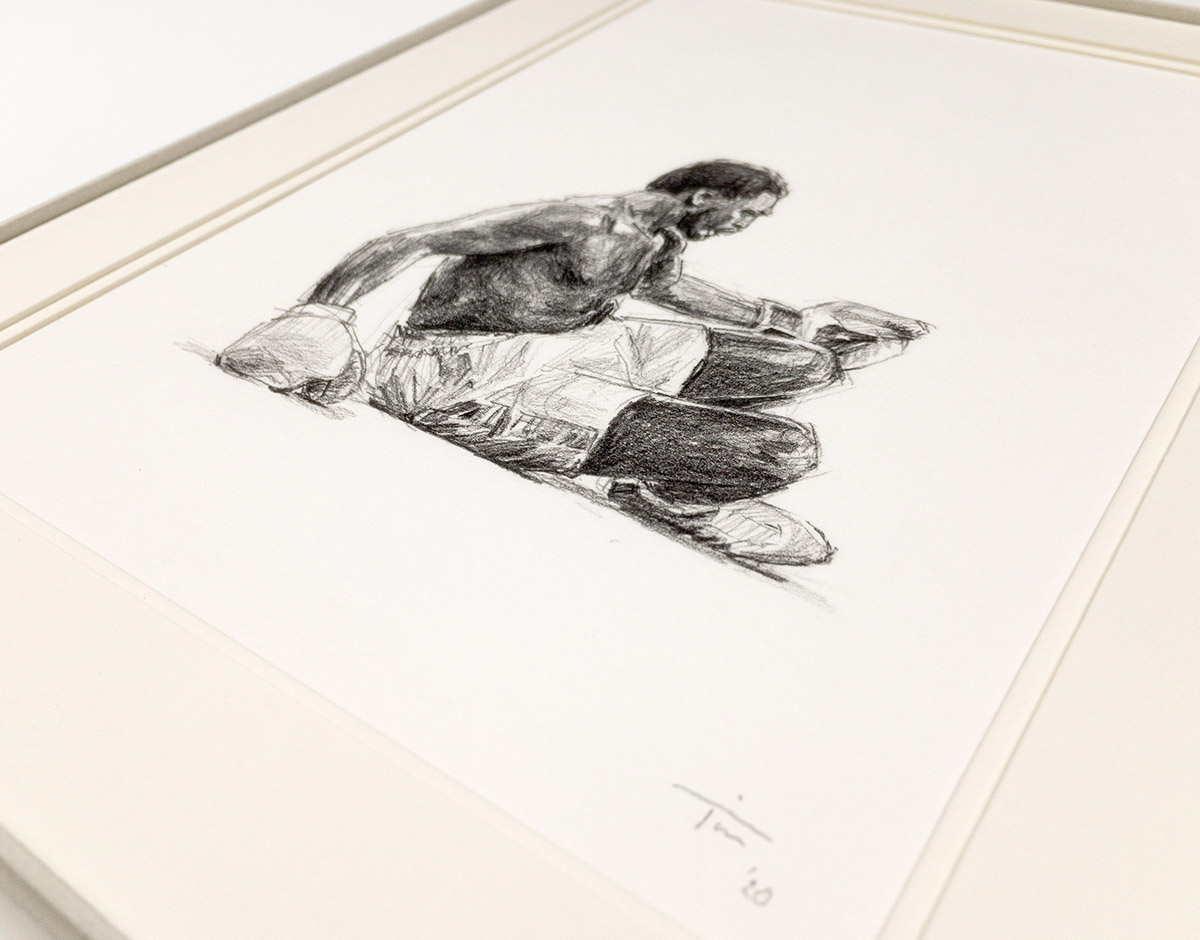 Print/box specs

Pigment print on Japanese Awagami Inbe paper

Size 1:1 of the original drawing (A5)

Passe partout and mounting board are made of conservation board (acid-free, alkaline-buffered, light-resistant and treated against mould)

Box made of durable, acid-free materials and adhesives

Size of the box: 25.9 x 19.8 x 1.5 cm

Each print is dated, numbered and signed (max. 11 copies)